Printing Specialist had another great night at the 2017 Excellence In Print Awards, PGAMA's premier event of the year! Bringing home the People's Choice Award, 9 Best of Category Awards, and making it as a Digital Q Finalist, we couldn't be prouder of our hard working and talented team!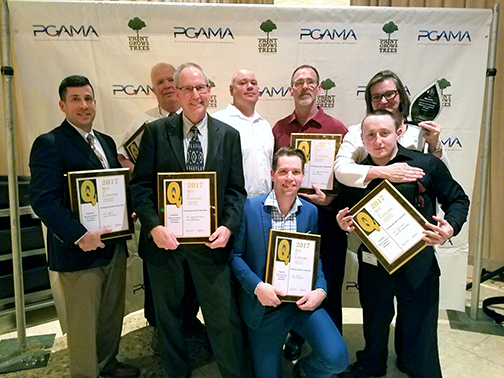 DID YOU KNOW...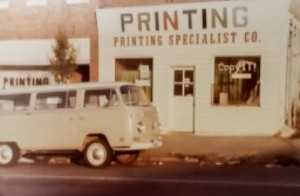 Before we were Printing Specialist Corporation, we were called Fischer Printing Company. Started by Adolph Fischer, in 1921 on McPhail Street in West Baltimore, the business was passed down to his son, Albert, in the 1940s.
Albert, not having any children of his own, brought in his sister's sons, Robert and Norman Habicht to help out, and they eventually purchased the business in the late 50s. When Robert's son, Gary came on board in 1970, the business moved and on April 1, 1970, the name was changed to Printing Specialist (so we would show up in the "white pages" of the phonebook under "Printing"). Robert retired in 1980 and coincidentally passed away on April 1, 2005.
Today, Gary's son, Justin is on board, making the fifth generation of printers - 96 years of printing ink... it's in our blood!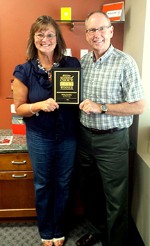 PRINTING SPECIALIST IS CHOSEN AS MARYLAND GAZETTE READER'S CHOICE WINNER
LYNDA KROH & GARY HABICHT hold the 2015 Maryland Gazette Reader's Choice Award for best printer!
This award is chosen annually among the businesses in the Baltimore-Annapolis area by the people who live there.  This is the first year that printing was added to list of services provided by area businesses.
We are proud to be the first recipients of this award!